Additional Conditions:
- Normal working hours of 6:00 to 18:00 am or driver is not more than 12 hours since the time of the service appointment. (but. .. no more than 20.00 pm on that day)
- Early use and over time will be charged 200 THB per hour and the fractions of hour will be calculated as one hour.
- Service after midnight will be charged as 1 day.
- If you use the car less than the days agreed, the company has the rights to charge for the full period of usage agreed in the quotation.
- If there are too ma'ny back and forth trips between origin and destination or change of destination, the company might charge an extra service fee as appropriate.
- Foreign customers should carry their passport or legal immigration paper work at all time.
- Illegal items are prohibited in the van.
- The driver should not exceed the speed limit of 100 Kilometers per hour.
- The company has the rights to cancel the non-guaranteed reservation without prior notice.
Gasoline
- The car comes with a full tank of Gasoline on the first day of service.
- The customer is responsible for the refill of the Gasoline during the period of service and at the end of the service the customer must refill full tank of Gasoline.
Expressway and other charges
- The customer is responsible for the expressway, toll fee and parking fee.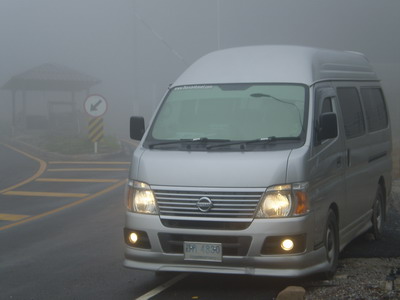 Van Rental Services
"think of van think of us**BangkokVanCenter**
บางกอกแวนเซ็นเตอร์ บริการรถเช่า บริการรถตู้ให้เช่า
�เช่ารถ�รุถเช่า�รถให้เช่า รถตู้ Van Rental Van เช่ารถพร้อมคนขับ บริการท่องเที่ยว ท่องเที่ยว ทัวร์ภายในประเทศ เดินทางทั่วประเทศ